The ViaRhôna
Cycling along the Rhône River to discover the incredible landscapes that border it, between peaceful plains, steep hillsides and mountainous massifs with the sea gently looming on the horizon… Such is the promise of the ViaRhôna, this cycle route of 815 km that follows the river from Lake Geneva to the Mediterranean! Alternating green lanes and shared lanes, the trail is ideal for bicycles, of course, but also for rollerblades, scooters and any other soft mode of transportation.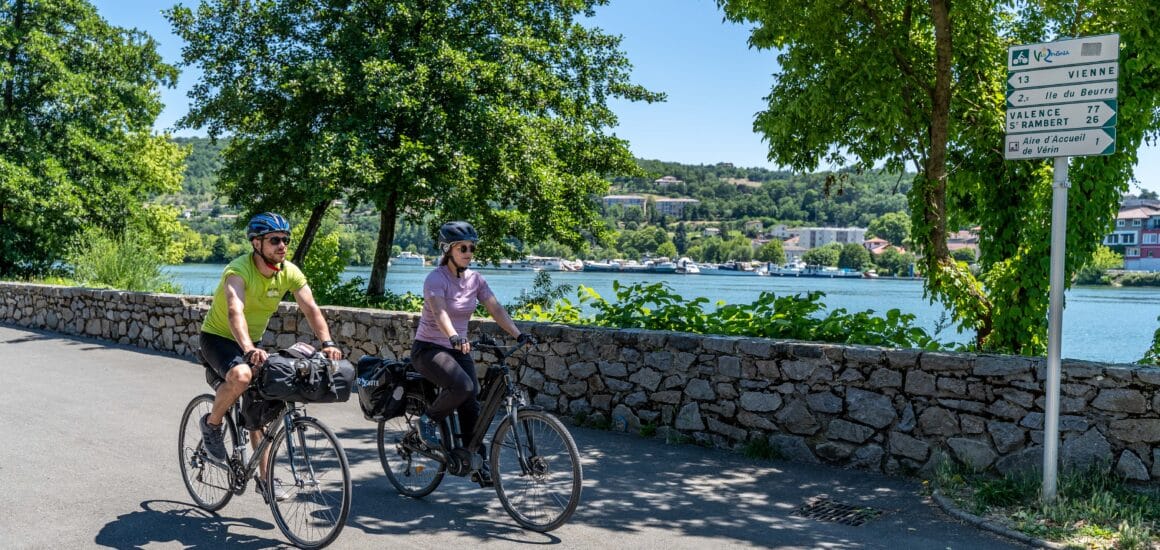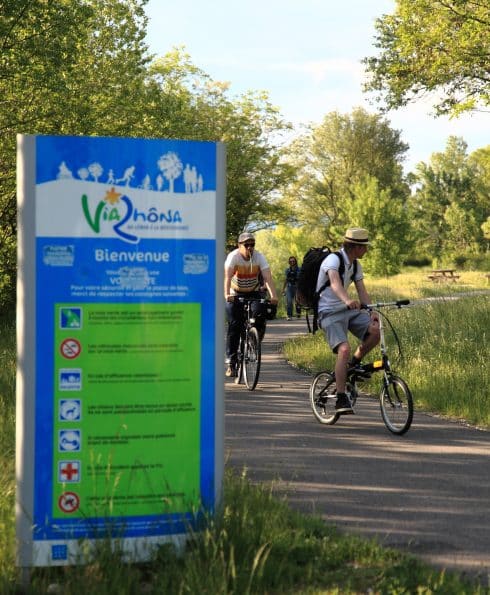 Along the way, between the Rhône and the vineyards, you'll discover the incredible ancient remains preserved at the Gallo-Roman Museum of Saint-Romain-en-Gal – Vienne, the breathtaking panorama offered by the terraced hillsides of the vineyards of Condrieu and Côte-Rôtie, the city of Vienne and its many ancient monuments, the vast market garden plains of Ampuis, Île-du-Beurre, a preserved natural space with a mangrove-like appearance, where, if you're lucky, you may see herons and beavers before going for a swim at the water sports base at Wam Park in Condrieu!
So a little advice to make your experience an unforgettable one: feel free to deviate from the route for a few moments to explore the little gems hidden in its detours.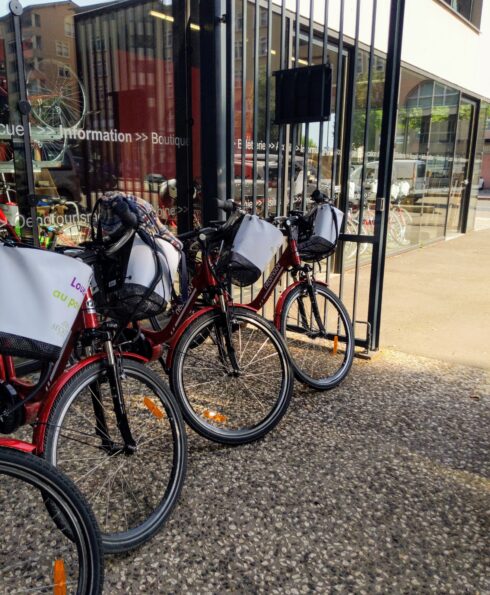 Rent a bike
Want to travel the ViaRhôna? Rent a mechanical or electrically assisted bicycle at the Tourist Pavilion in Vienne!
Once you have your bike, you can follow the cycle track along the Rhône and take the footbridge to join the ViaRhôna route on the opposite bank. A set of facilities are available along the route.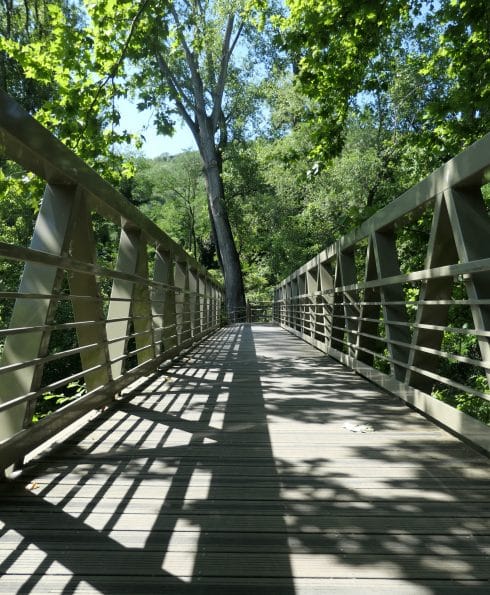 Extend your route
From Vienne to Condrieu and back, allow a half-day or full day's ride, to enjoy it without rushing too much.
Want more? Feel free to organise an excursion of several days on the ViaRhôna: our accommodation providers, used to receiving touring cyclists, offer you adapted services: bicycle repair kit, secure room, shuttle etc.